Duties in Life include- adept wordsmith (linguistic wizard), and part-time military strategist, as exemplified through the character of Avry from the Healer Series (not really, but it will prove to be an indispensable skill, when the zombie apocalypse rolls around.)
Some of her noteworthy titles, featuring dynamic, powerful female magic wielder include:
Click on the cover images, to access ways to purchase each of these books, so that you're well prepared for this month's blog theme!
To read more about the infectiously clever, resourceful Avry: Try reading Touch of Power! She possess a rare ability to heal others, but she is also extremely multifaceted with all the different skills and forms of pragmatic jobs that she tries to master. Also, she has a very strange, fascinating mental connection with the seemingly malevolent Death Lilies/Peace Lilies.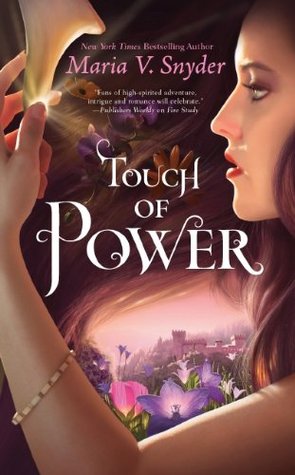 How about the highly adaptive woman, who possesses more mettle than your normal magic wielder?
Read Poison Study,and learn not just about poison-tasting, but the complexities of magic-wielding from the perspective of our favorite complex female magic wielder  fiction!!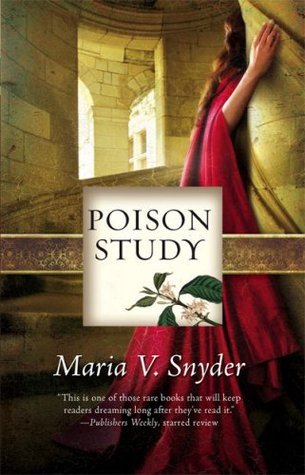 What about reading about a female protagonist, who is not always restrictively a pure moralistic role model? If you're interested in a spunk, daring, semi-rebellious female magic wielder-named Opal- with the ability to infuse glass balls with magic, you should really consider reading Storm Glass.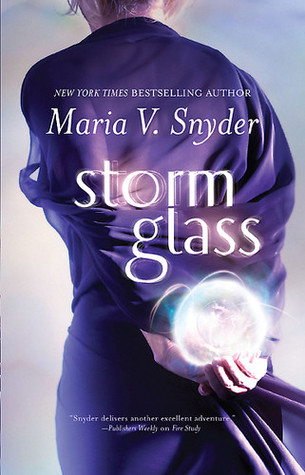 Why is Maria V. Snyder featured, as our highlighted author, for our first blog theme month of this year?
The real question that you should be asking yourselves is "Why not?" For anyone that has ventured into the many vibrant fantasy worlds that this talented wordsmith (linguistic wizard) has created, you are well-aware that they are not just exemplary examples of fantasy novels with new untried fantasy tropes, but they almost always feature a strong, interesting female protagonist at the heart of the story. For the Glass, Study, and Healer series, we are given three dynamic, complex female characters, who each have their own individual flaws and strengths.  More importantly, they do not only have very rich personalities and interesting relationships with the many other characters that populate the worlds of their respective novels,but they easily display the greatest variety of different types of female magic wielders in popular fiction.
More importantly, my blog needs to make necessary amends for neglecting to review the last two wonderful books of Maria V. Snyder's Healer series, which is a must-read for those that enjoy fantastic banter, exciting action sequences, political intrigue, military strategy, etc. These books-like the rest of her canon of works- are almost always books that are very versatile, and have enough elements to really intrigue any type of reader,interested in a page-turner with just enough substance to make the experience of reading any of her novels an unforgettable experience.
For this month, I will be re-reading Poison Study and Magic Study,in order to give new updated reviews, which will help me to evaluate the last appeals of these books. Moreover, I will also be interviewing Maria V.Snyder, so that the dedicated readers of A Bibliophile's Reveries have a chance to interact with this very cool, down-to-earth author. I'll be asking for your questions Wednesday, when a review of Scent of Magic (the second installment of the Healer series) is posted, with a review of Taste of Darkness (the following Wednesday).
So, essentially, every Wednesday will be dedicated to a new review of a Maria V. Snyder book,  pertinent to our blog theme for the month of July!!
To check out more awesome titles from our "Author of the Month," be sure to check out Maria V. Snyder's author website!!